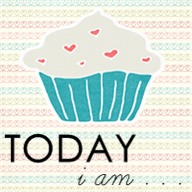 Ready

for cooler fall weather, boots, sweaters, pashminas, pretty leaves, and pumpkin spice-ness...and being closer to December 10th.

Wishing that I could give things up to the Lord more willingly and not want so much control over my life. I wish I could trust that He is working and has me exactly where I'm supposed to be in life, and that no matter what He throws my way- I can handle it, and it builds character and strength.

Excited

that we put together Landon's crib last night...and I am in LOVE with it.

Happy

every time I feel those little kicks, because it means he is growing and moving and that makes my heart smile so stinking big....even when it feels like he is treating my bladder like a trampoline, practicing football kicks in my belly, or kicking at 1am when I need to sleep. :)

Proud

of my husband- that he is so much stronger than I ever could be, and that he loves me in my prettiness, ugliness, and pregnant-ness. That he is mister fix-it and literally can do anything he sets his mind to. And proud of the father he will be to our son- I know our little boy is so blessed to have him as his daddy.

Realizing

that I am not in control and that I am so weak. Realizing that God has to handle certain things in my life for me because there is NO way that I can do it.

Finally adjusting...

to the idea that my sister in law is going to have a baby right after me...and we will have two little boys barely a month apart in age. Its hard for me- long story and I know its selfish...but I have had a hard time dealing with it.

Hungry

all the stinkin time! This girl can't seem to eat enough right now! Which makes me wonder...exactly how big will my baby be by the time December rolls around? haha!

Looking forward

to growing, becoming a mommy, having 12 weeks off with my son, the holidays, and everything this fall season will have to offer me and my growing family.

Thankful

for health, for love, and for family. Even on days when its not so easy. I'm thankful that I'm human, and that I have God's grace to get me through. I'm thankful that I don't have to be perfect, because Lord knows I'm not.